1.Description
Rich in growth, metabolism, and immune adjustment to animals, such as digestion, absorption, plays an important role in the biologically active ingredients, this is the most significant features of GM peptide protein, it is my company microbial and animal nutrition experts based on cutting-edge science and technology, application of molecular biology and nutrition of the latest scientific research achievements, in small peptide nutrition and micro-ecology nutrition as the main attack direction in the application research and development, product development and source of new functional peptide-protein synthesis..
2.Basic Information
Ingredients: Bacillus Subtilis, Pediococcus Acidilactici, Zeolite Powder
Component Index:
| | | | |
| --- | --- | --- | --- |
| Item | Index | Item | Index |
| Bacillus Subtilis (CFU/g) | ≥ 1.0 x 108 | Bacillus Licheniformis (CFU/g) | ≥ 1.0 x 108 |
| Moisture (%) | ≤ 15.0 | Arsenic (counted as As) (mg/kg) | ≤ 10.0 |
| Lead (counted as Pb) (mg/kg) | ≤ 40.0 | Salmonella (CFU/25g) | Negative |
1. Significantly increase the growth rate by 15-20%.
Efficient growth promotion. This product can stimulate the hypothalamus-pituitary-growth axis, promote the secretion of growth hormone, promote livestock and poultry protein synthesis and reduce fat deposition; The release and synthesis of growth hormone in livestock and poultry were increased rapidly. Increased weight gain by an average of 15%.
2. Reduce the ratio of feed to meat.
The active peptide in this product stimulates the secretion of gastrin and motilin, promotes the peristalsis of stomach and intestine, enhances the digestion and absorption function of livestock and poultry, enhances the metabolism of sugar, fat, and protein, enhances the absorption of nutrients, improves the feed remuneration, and reduces the ratio of feed to meat. The release of growth hormone stimulates the intake of metabolites in intestinal synthetic feed nutrients, thus significantly improving feed utilization and reducing the ratio of feed to meat to 2.4:1.
3, reduce fat deposition, improve the lean meat rate.
Increase lean meat rate (this product has a 20-30% higher growth and nutrient redistribution capacity than clenbuterol, ractopamine hydrochloride, salbutamol, and other compounds, which can significantly increase the lean meat rate of pigs by up to 30%).
4. Improve carcass quality.
The release peptides in this product can significantly promote the rapid synthesis of more myoglobin in animals, thus significantly improving carcass quality.
5, improve the body's immune system, enhance disease resistance.
By improving the intestinal microbial environment, improve the immunity of livestock and poultry, establish a long-term nutritional immune mechanism for livestock and poultry, build a solid disease protection barrier, improve the disease-resistance ability of livestock and poultry, and promote the healthy growth of livestock and poultry
3.Recommended Dosage & Usage
Mix 0.2% of this Mixed feed additives in fodder (1kg of product mix 500kg fodder) for dam cafeteria feeding, full stage use in the period of gestation, and nonpregnant. This product can also use for feeding 7 days and stop 7 days in the period of gestation and nonpregnant, and use full stage from the last month before delivery to postweaning.
Precautions
1. This mix feed additive does not have an incompatibility with other feed additives and veterinary medicine.
2. The transportation process should be protected from rain, moisture, and pollution, and should keep packaging integrity.
Storage: This Mix feed additives should be stored in a dry and well-ventilated area, and protect from pollution.

Net Content:1kg/bag
4.Company Profile
JDZ Bio-Engineering Co-founded in 1998 is a National High-tech Enterprise, specialize in developing, innovating, and producing Bioactive Peptide Biological Raw Materials, Biological Feed, Feed Additives, Veterinary Medicine, and Animal Health products. Headquarters is located in the center of China Zhengzhou City and the production base is located in the Provincial Level Industrial Zone with a total investment of over USD 35 million, covering an area of over 15 acres. Particularly, JDZ is China's unique enterprise which possesses the unique product line of bioactive peptide biological materials, and 18 production lines of Liquid Feed, Biological Feed, Feed Additives, and Veterinary Medicine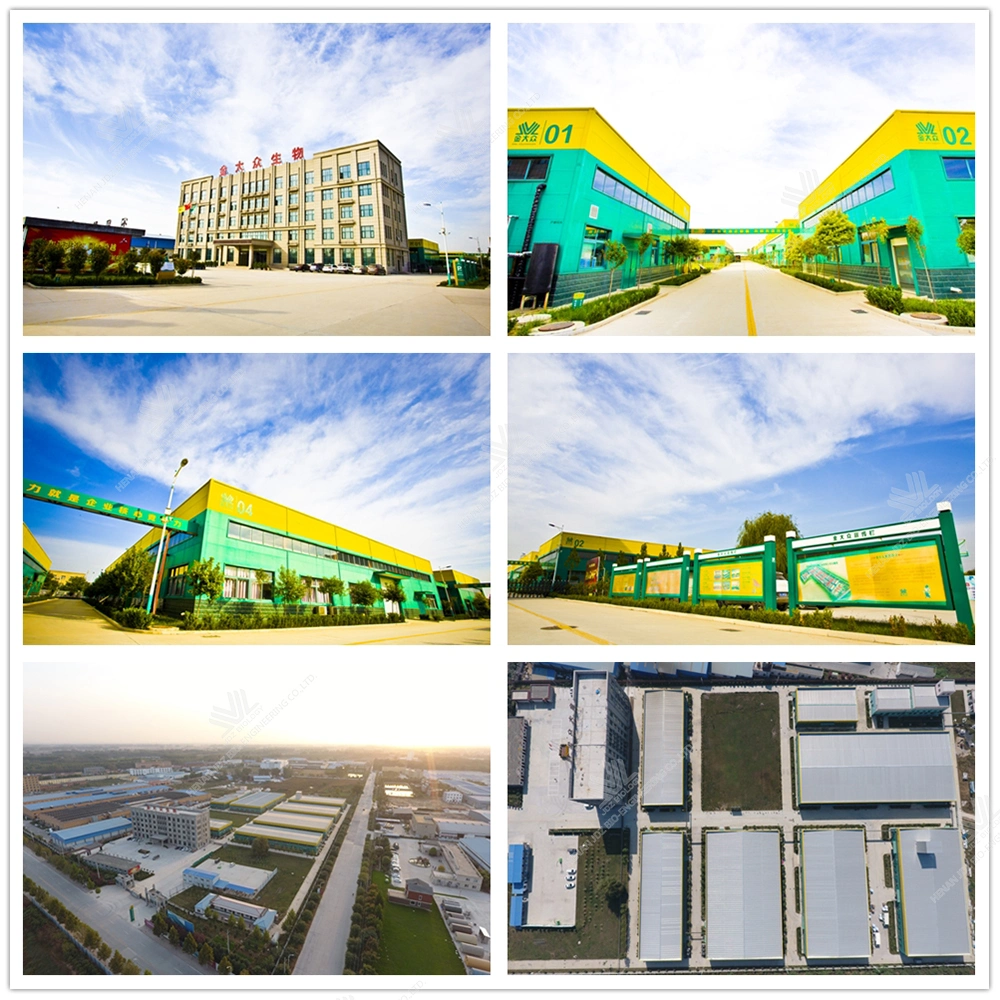 5.Product Qualification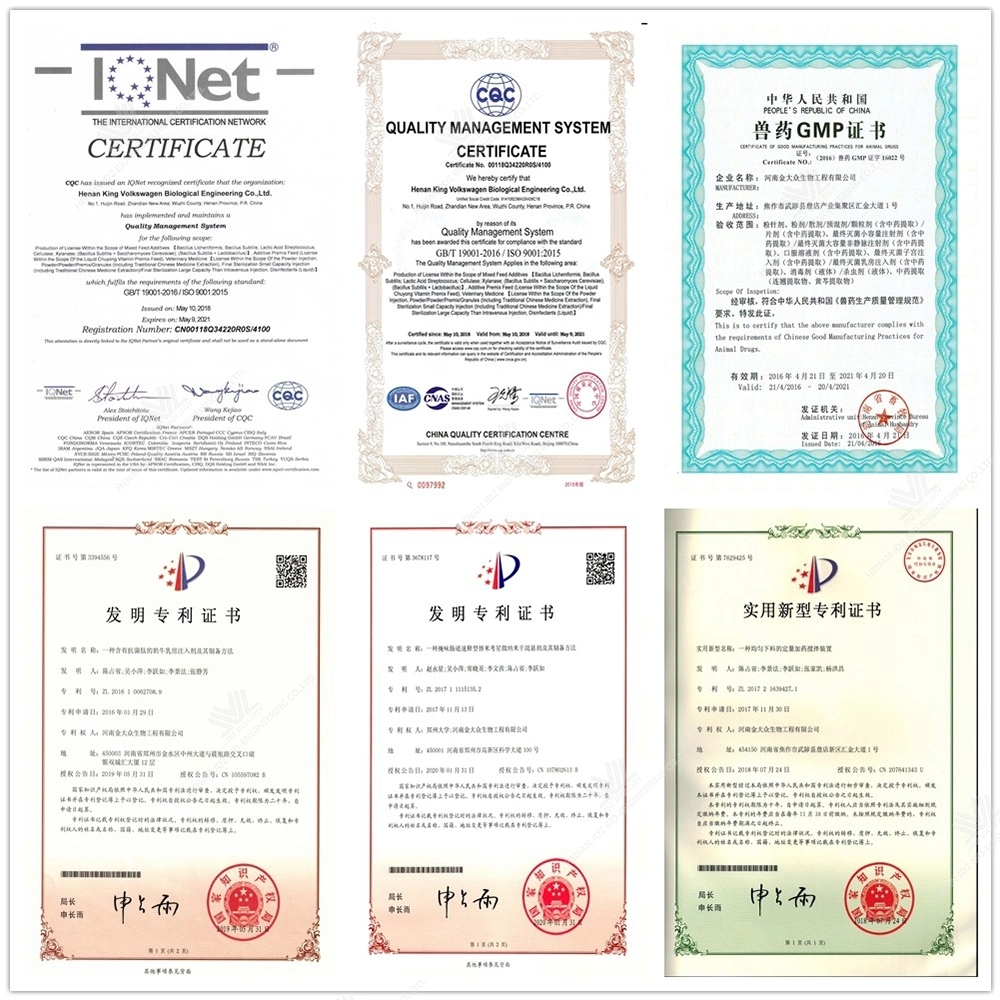 6. Quality inspection laboratory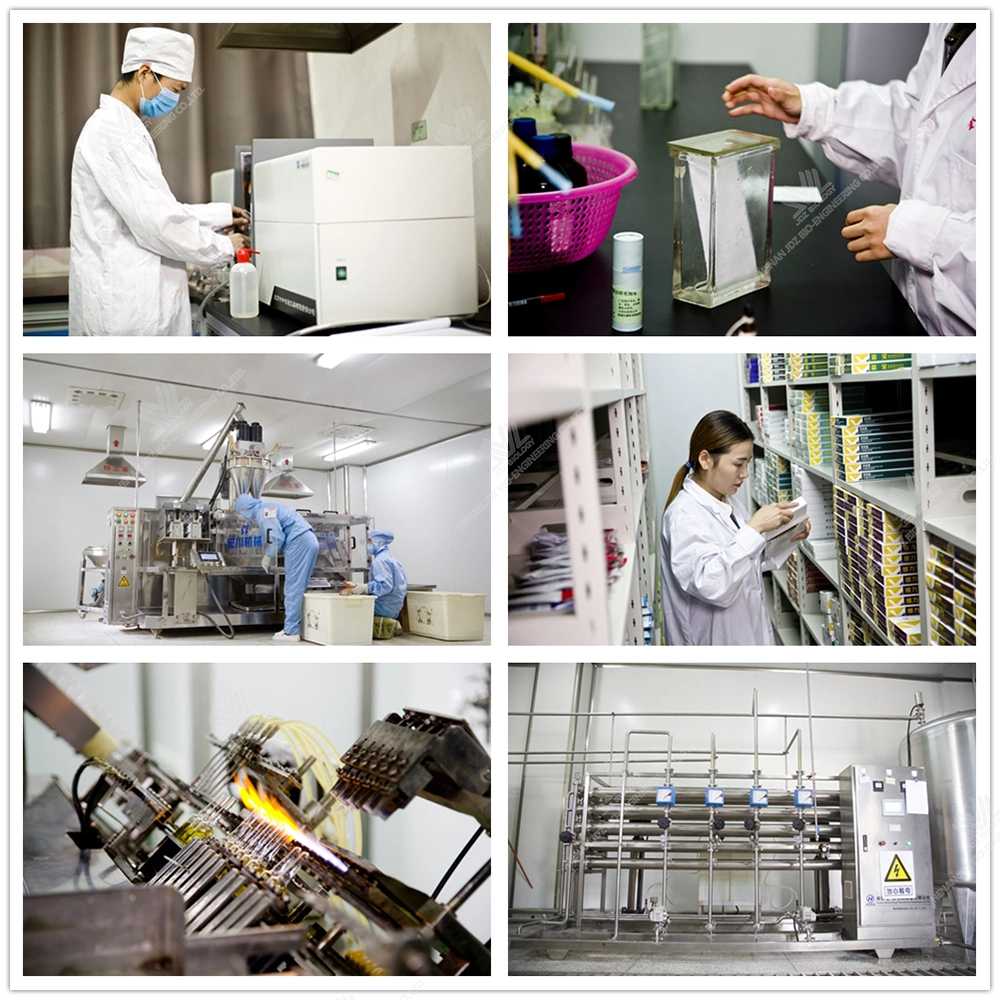 Not limited by the volatility of the sample, the mobile phase can be selected in a wide range, a wide variety of fixed phase, so that the thermal instability and non-volatile, dissociated and non-dissociated and a variety of molecular weight range of substances can be separated. Combined with sample pretreatment technology, THE high resolution and sensitivity achieved by HPLC makes it possible to separate and simultaneously determine substances with very similar properties and to separate trace components in complex phases. The more strict control of mixed feed Additive quality assurance.
7.Exhibition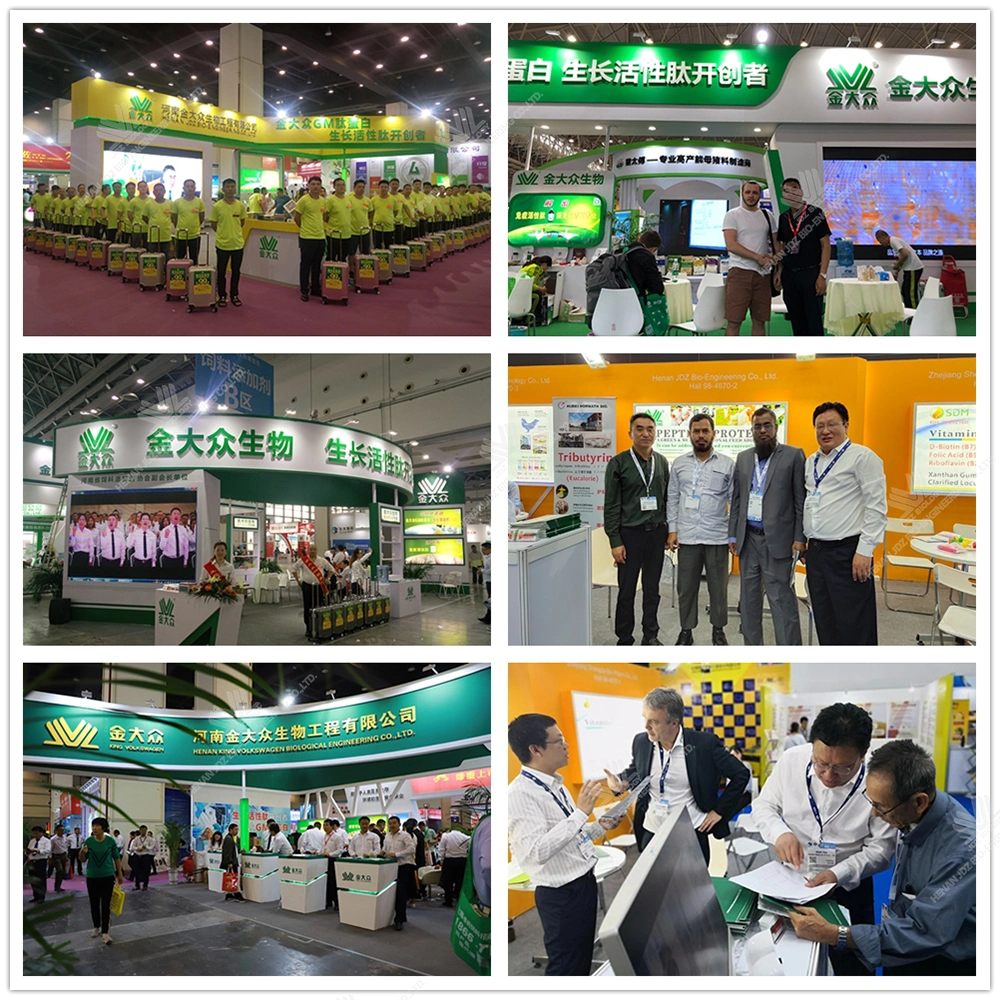 We hold dealers wisdom summit forum every year. Share our latest research products and technologies with customers, grow and develop together with customers
JDZ always sees its duty as invigorating agriculture by science and technology and revitalizing national animal husbandry. With the corporate philosophy of filling harmony and well-being to the breeding industry, JDZ insists the science development view of 'Green Cultivation Human Health', through full cooperation with all sectors of society, JDZ will strive to create a new flourishing age of China's animal husbandry.
8.Packing and Shipping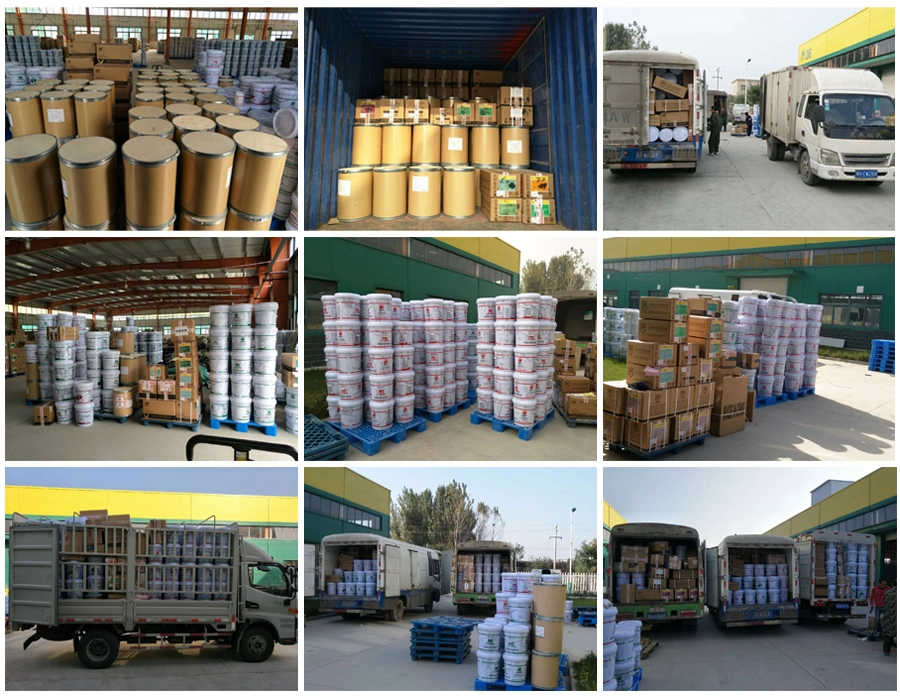 9.Technical Guidance