China Gold Supplier Flat Die Animal Feed Pellet Machine
Feature of The Pellet Machine:
The animal feed flat die pellet machine can produce animal feed,organic-inorganic mixed fertilizer, bio-organic fertilizer; the pellets produced are even, smooth, full, strong and with high fluidity.The final pellet is cylinder shape and diameter is generally 3-8mm; the pellet length can be changed through the knife inside the pelletizer presses.
Fodder:
The suitable raw materials for fodder: soybean,hay,corn flour,tapioca flour. wheat flour,bran,bean dregs, crumbs,etc.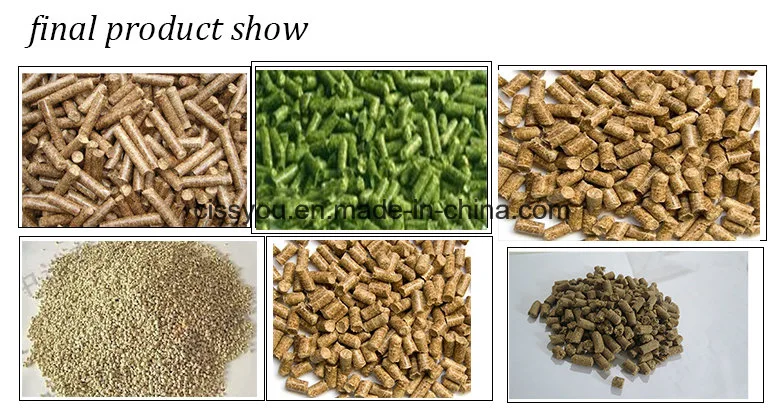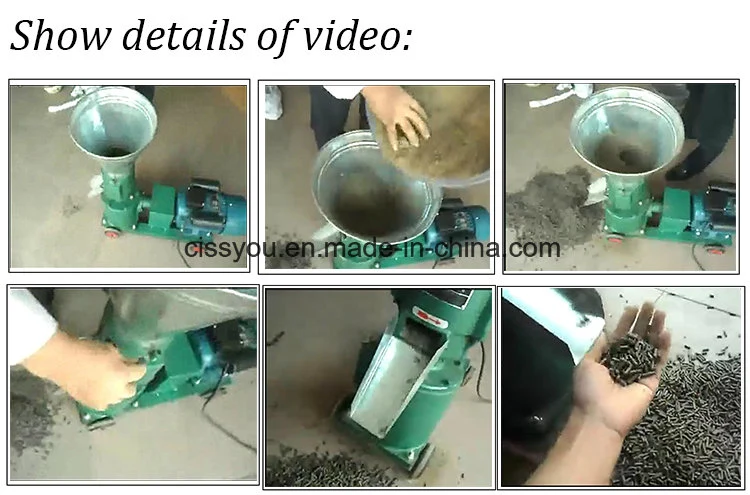 Fuel material:
The suitable materials are rice husk, sunflower husks, peanut shells and other fruits and shells; twigs, tree trunk,bark and other wood waste; various crops, weeds, straw, etc.
Product And Use:
Fertilizer materical : chicken manure , cow manure animal mannure and so on .
dregs of a decoction straw, municipal waste, sewage treatment plant sludge, monosodium glutamate
factory distillery waste, bagasse and cane mud, paper mill sludge, etc.
Product Description of the Flat Die Animal Feed Pellet Machine Sawdust Pellet Machine (WSB)
1. The raw material for this machine can be the food grain like corn, wheat(do not need crush) and the crushed waste from agriculture for example, corn straw, groundnut shell, grass, wheat bran, sawdust, and animal manure and so on.
2. They can be pressed into fertilizer, fuel feedstuffs for many kinds of animals. The diameter of the pellet can be 2-12 mm.
3. When processing, the lower temperature can maintain the nutrition of the products. And through general extrusion, it can kill micro-organisms, parasites to prevent disease and to store it easily.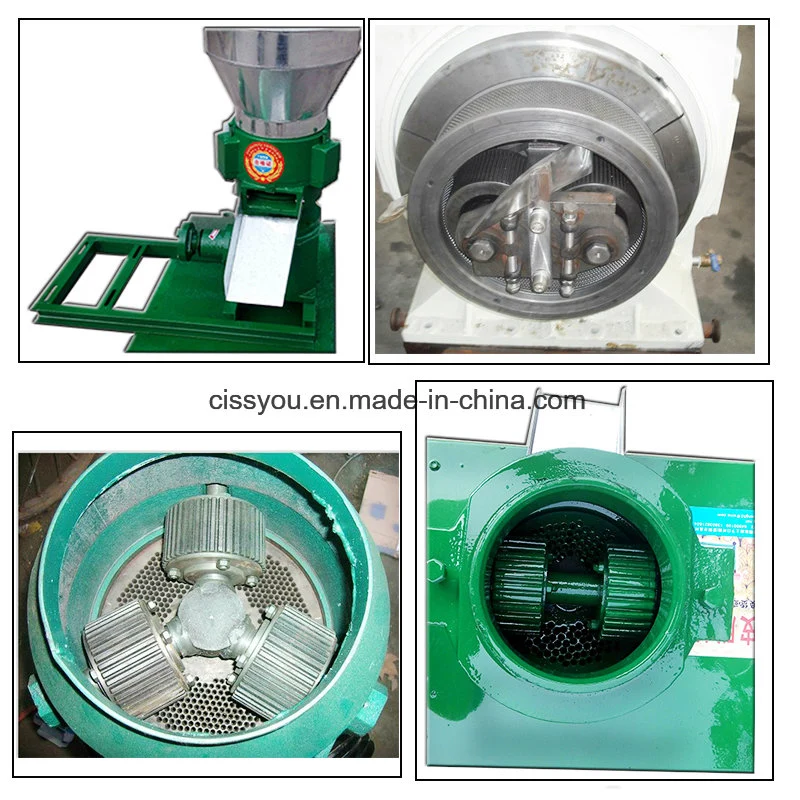 | | | | | | |
| --- | --- | --- | --- | --- | --- |
| Type | Power | Weight(kg) | Packing size (mm) | Output | finished product size |
| WSB -120A | 8hp | 120/140 | 870*440*730 | 75-100 | 4-6mm |
| WSB -120B | 3KW | 80/100 | 750*320*510 | 75-100 | 4-6mm |
| WSB -120BI | 2.2KW | 80/100 | 800*300*600 | 75-100 | 4-6mm |
| WSB -150A | 8hp | 160/200 | 1100*500*950 | 100-200 | 4-6mm |
| WSB -150B | 4KW | 95/115 | 750*350*650 | 100-200 | 4-6mm |
| WSB -200A | 15hp | 240/270 | 1200*600*1000 | 200-300 | 4-8mm |
| WSB -200B | 7.5KW | 240/270 | 1000*430*950 | 200-300 | 4-8mm |
| WSB -230A | 22hp | 280/310 | 1180*580*880 | 300-400 | 4-8mm |
| WSB -230B | 11KW | 290/320 | 1140*470*970 | 300-400 | 4-8mm |
| WSB -260 | 15KW | 330/380 | 1200*500*1070 | 400-600 | 4-8mm |
| WSB -300 | 22KW | 410/450 | 1250*520*1070 | 700-800 | 4-10mm |
| WSB -360 | 22kw | 470/500 | 1270*520*1070 | 800-900 | 4-10mm |
| WSB -400 | 30kw | 630/660 | 1470*600*1150 | 900-1100 | 4-10mm |