What is Lipolysis?
Injection lipolysis uses a substance called Phosphatidylcholine (PPC), which is injected into the targeted areas of the body to eliminate fat build-up. PPC helps to destroy the walls of the fat cells, without affecting other cells of the body. This in turn allows for the releasing of the fat, which is then metabolized by the body in a natural way. It is most effective for patients with small collections of fat on the chin, arms, abdomen, waist and hips and who desire a non-invasive treatment to remove the fat deposits. Injection lipolysis is not meant to take the place of a healthy diet or exercise program, but will help the body to get rid of unwanted cellulite and fat pockets in specific areas.
Is it safe?
Apart from swelling and some minor bruising, injection lipolysis has proven to be relatively safe. Other commonly accepted cosmetic procedures are often much more invasive.

What can patients expect?
Most patients require three treatments, which will be done once per week. The skin will be disinfected before the product is introduced through multiple subcutaneous injections. The size, as well as amount of fat loss required, will determine the number of treatments you will need to achieve the desired outcome. Generally, patients see results after about three to five treatment sessions. The number of sessions required differs from person to person.

*Ready Stocks, We provide our global customers with fastest delivery service, supporting you with best wholesale prices!
Product Name:

Lipolysis Injection

Packing Details:

5 vials/Box

Storage:

Normal Temperature

Shelf Life:

36 Months

CONSIGNMENT MANUFACTURING, BRAND OEM/ODM SERVICE IS AVAILABLE.
The Safest and Fastest Way of Helping You Becoming Slim & Good-looking !
Say Goodbye to
Double Chin
,
Fat Chin
, Obese Body!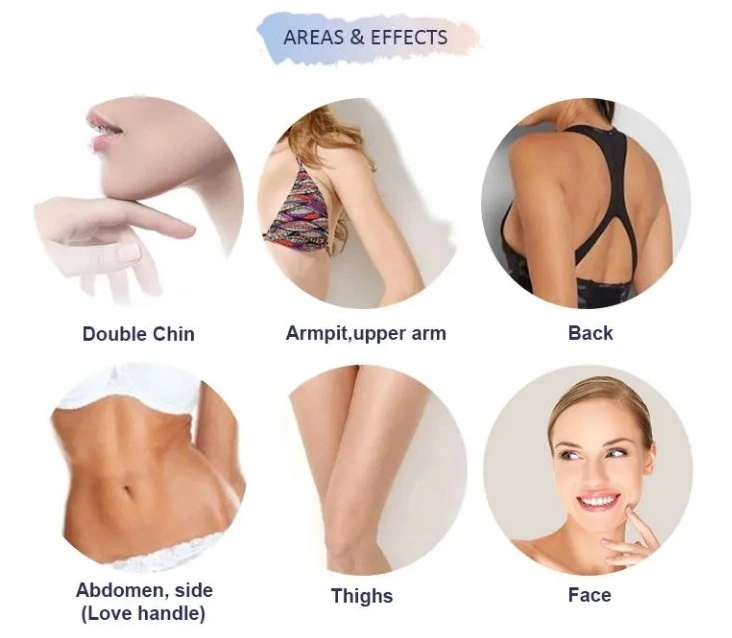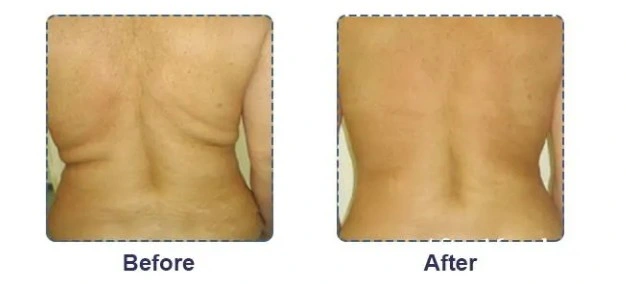 FAQs for Gold slimming
• Q. What is Gold slimming and how does it work?
Gold slimming, effective solution made with natural components for dissolving body fats, is made by Dermatologist Dr. Kang who have researched and tested for sharp facial and body for long experiences.
• Q. How many injections are needed for and how effective is it?
It is depends on each patient conditions but treating time is about 10 to 15 mins and 3 injections per treatment in every 7 days. About 80% experienced improvements and effectiveness in lipolysis starting 3days after injection treatment.
• Q. what are possible side effects of Gold slimming
PPC, the well know lipolysis injection, needs at least 1 to max 3 mos and more time to see expected results. In addition, it is hard to go back to daily base after treatment due to pain, edema, bruise, and itchiness but Gold slimming takes about 10 to 15 mins only and due to rare swelling and bruising, Therefore, it is possible to go back to daily base right after Gold slimming treatment.
• Q. Is there any other efficacy other than fat demolition?
According to Dr. Kang, it helps to plump and tighten your skin.
• Q. What are the cautions during treatments?
Patient should not receive Esbella if he/she has infection in the treatment area.
• Q. What would be the injecting volume per treatment?
For facial contouring or double chin treatment, even though there are some
differences between patients but usually injects 1 to 4cc for one side treatment. Per treatment, inject 0.5 to 1cc in interval of 1.5 to 2cm distance for 3times for every 7 days.
some cases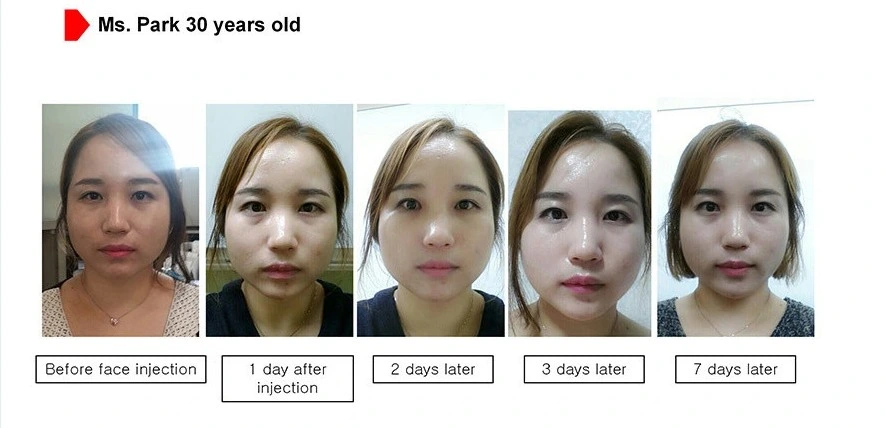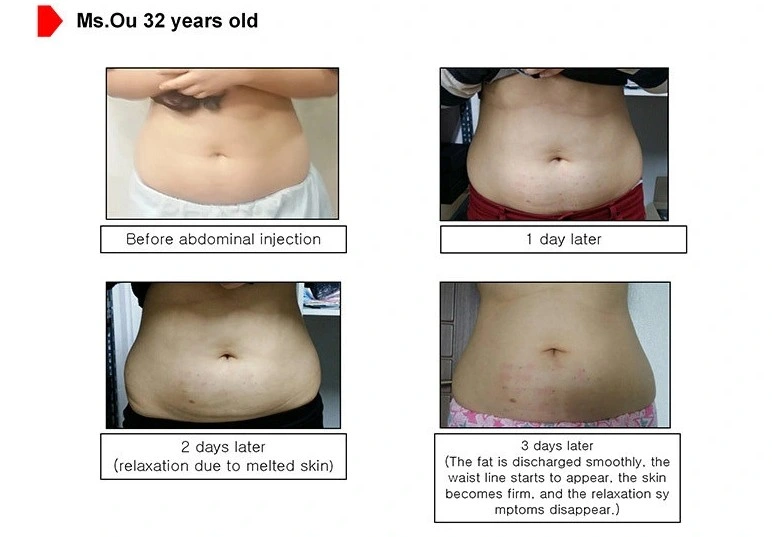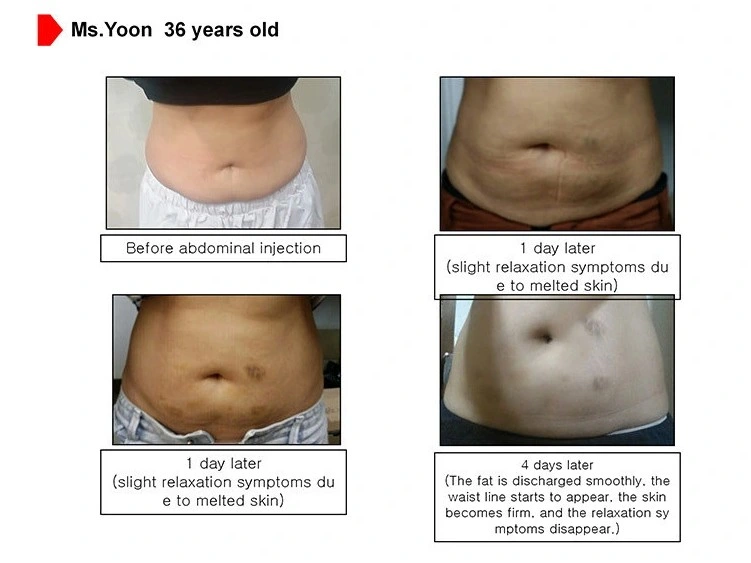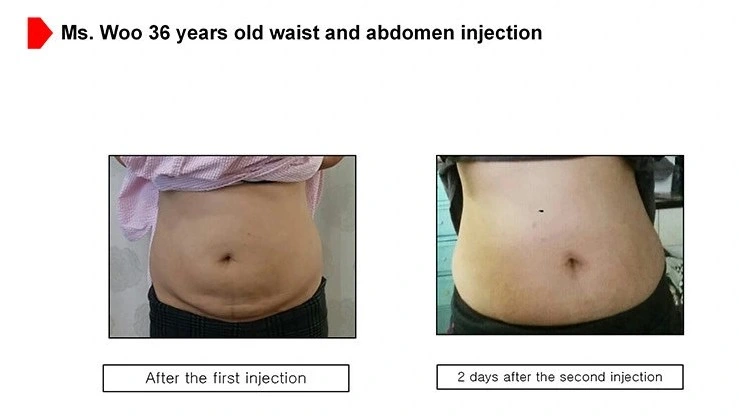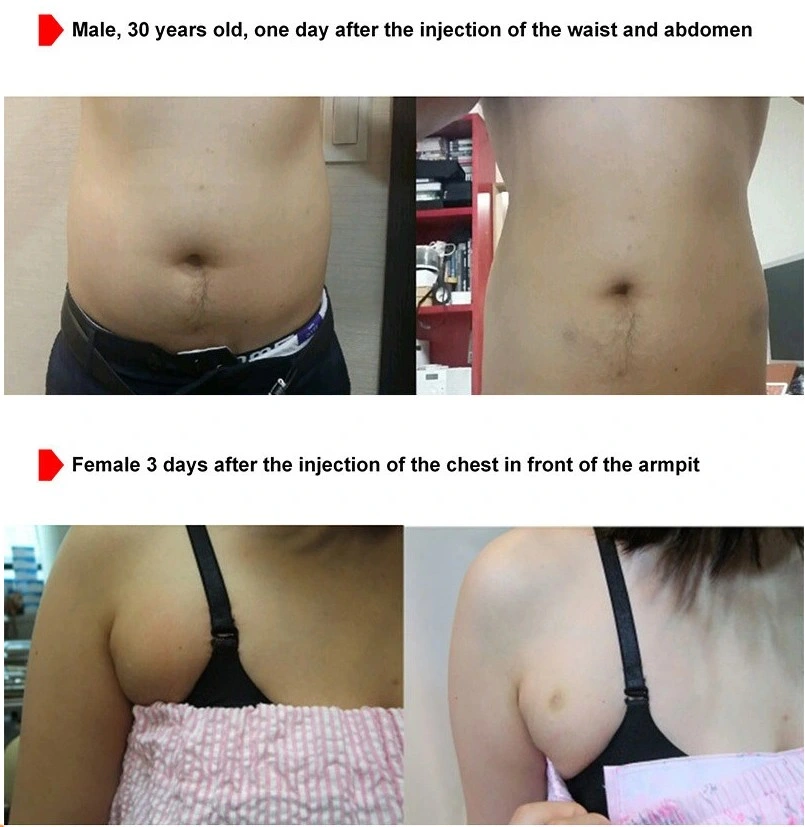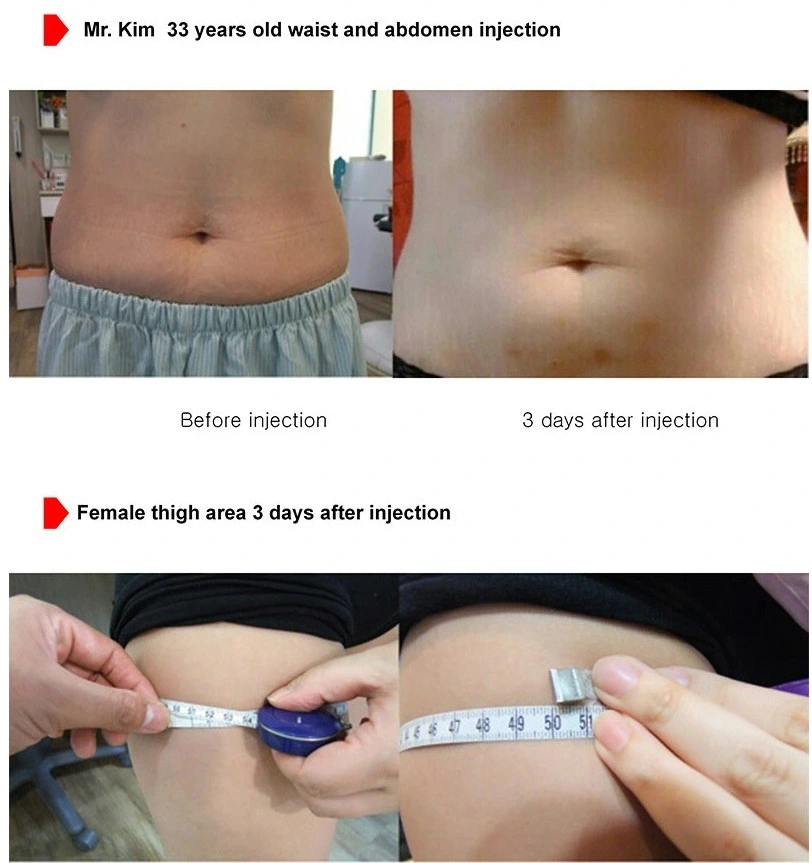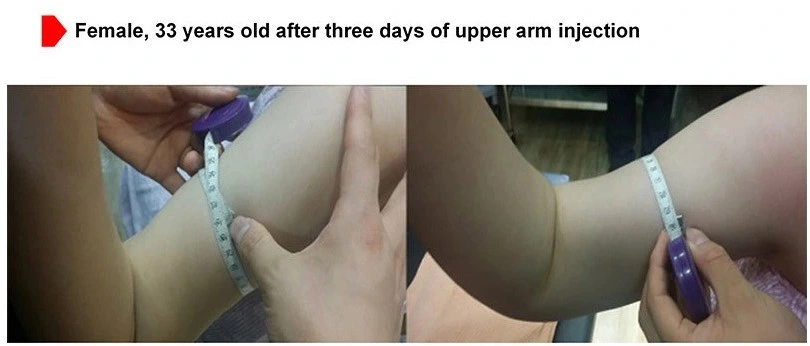 Contact Information
!!!
How to contact us?
Send your Inquiry in the Below , and Click "Send" Now!!!