| | |
| --- | --- |
| Product Name: | Vitamin B12 / Methylcobalamin |
| MF: | 1355.38 |
| MW: | C63H88CoN14O14P |
| Color: | Red Dark Powder |
| Certificate: | KOSHER,Halal,ISO9001 |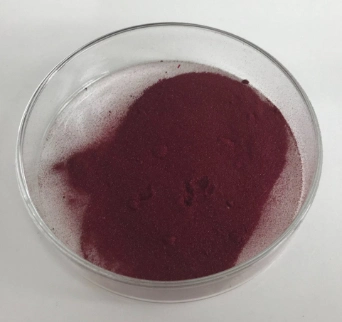 Vitamin B12 Methylcobalamin is a synthetic (man-made) form of vitamin B12. Naturally occurring vitamin B12 is found in fish, seafood, milk, egg yolk and fermented cheeses. Vitamin B12 is essential to the development of healthy blood cells, nerve cells, and proteins in the body and for the normal metabolism of fats and carbohydrates in the body. Lack of vitamin B12 can result in anemia, stomach problems, and nerve damage. Cyanocobalamin treats or prevents vitamin B12 deficiency and a resulting type of anemia, called pernicious anemia.

1.Manner to promote the development of red blood cells and mature, make the body hematopoiesis function in normal state, the prevention of pernicious anemia;
2.To maintain a healthy nervous system This exists in the form of coenzyme, can increase the utilization rate of folic acid, promote the metabolism of carbohydrate, fat and protein;
3. Have the function of the activation of amino acids and promote the biosynthesis of nucleic acid, can promote protein synthesis, its important role in the growth and development of infants.
4.The metabolism of fatty acids, fat, carbohydrate, protein, is the proper use of body;
5.eliminate fidgety, focus attention, enhance memory, and a sense of balance.
6.It is indispensable to the nervous system function and improve the vitamin, participate in the formation of nerve tissue, a lipoprotein, One is to improve the utilization rate of folic acid.